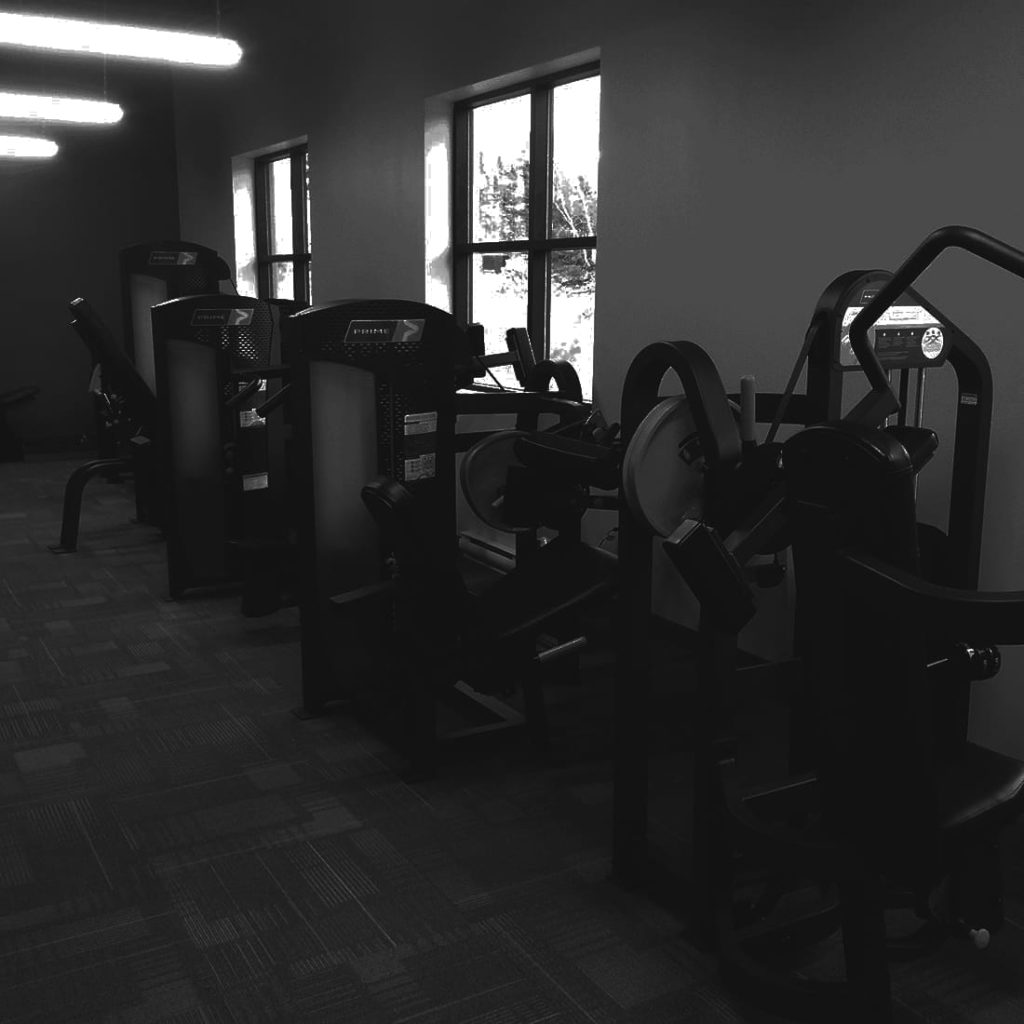 MAINSTREAM GYMS
VS
ONE UP FITNESS
What Choice Is Right For You?
With all the information out there, it can be confusing to figure out what is the best choice for you. To help, we have listed commonly asked questions and did a comparison of One Up Fitness vs Mainstream Gyms. Just click the button to open the comparison. We hope this helps you make a better decision. Please contact us if you have any additional questions or need more information.
IS THIS FOR ME?
---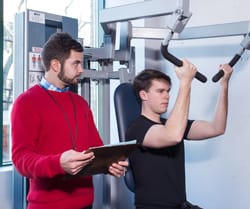 MAINSTREAM GYMS
If you are self motivated and confident enough to set up equipment, design, track, and progress your own routine; like to be in large social group settings, have lots of time on your hands, and enjoy the loud music and high energy atmosphere. This is also a cheaper solution to fitness.
VS
ONE UP FITNESS
If you don't have a lot of spare time, are a working professional, value quality and individualized attention, prefer a quiet and controlled environment, if you value your time and results and appreciate a safe and focused approach to reaching your goals.
HOW MUCH TIME WILL IT TAKE TO FEEL RESULTS?
---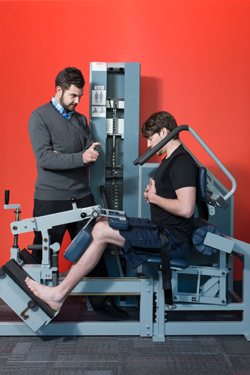 MAINSTREAM GYMS
1-2.5 hours, 3-5 times per week (3 to 12.5 hours per week)
3 to 6 weeks of consistent training on your own. You may never reach your potential if you are uncertain of how to track or accurately measure and progress your workout regime.
VS
ONE UP FITNESS
Max of two, 30 minutes sessions per week (60 minutes per week total)
As little as 3 sessions to start to notice small changes, with continued improvements in strength and conditioning for upwards of 2 to 4 years until reaching and maintaining your biological and genetic potential.
IS IT A SAFE APPROACH?
---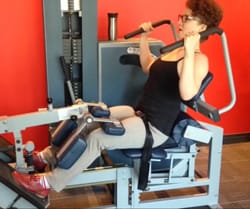 MAINSTREAM GYMS
Without a trainer there are many things that can go wrong. If you don't have formal knowledge (beyond what you watched the 'experts' say or do on Youtube) you leave a lot to risk.
With a trainer, safety varies and depends on their formal education, experience and exercise protocol. Some protocols require movements, tools and equipment that are inappropriate for the individual. This can lead to injuries of wear and tear, or in a worse case, cause tears or strained soft tissue injuries that will require weeks of therapy to overcome.
Generaly NOT evidence based.
VS
ONE UP FITNESS
Evidence based approach lead by Kinesiologist certified in proper exercise techniques and progressions.
Innovative technology and equipment ensures safety when working to the challenging level of effort that is required for optimal results.
Slow motion protocol insures no excessive forces on joints significantly minimizing risk of injury
Fully supervised one on one attention leaves very little room for error.
DOES IT WORK?
---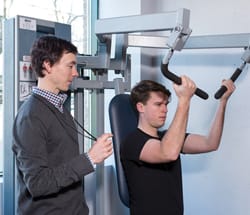 MAINSTREAM GYMS
Self training will always result in a lesser quality of exercise therefore requiring you to do more and spend longer to get similar or not as great results.
Almost never evidence-based and protocols are usually beased on popular trends and marketing gimmicks.
Fitness can certainly be achieved but it requires significant dedication, motivation, and consistency to sustain throughout your lifetime.
VS
ONE UP FITNESS
Evidence based: We observed the most agreed upon approaches for safe and effective exercise protocols from scientific literature and avoid making recommendations based on trends or opinions.
Quality trumps quantity every time. Think optimal results in the least amount of time that is necessary.
Notice improvements in a short period of time assuming workouts are consistent.
WHAT IS THE ENVIRONMENT LIKE?
---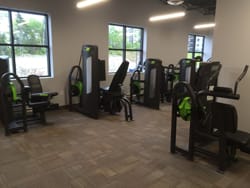 MAINSTREAM GYMS
Often loud, distracting, and intimidating for those who don't like to be in a crowd.
Generally feel like a 'number' rather than a client.
Often feels like a 'social club' rather than a place to productively exercise.
Have to wait for equipment.
Often hard to find someone to help you set up equipment or get advice on how to properly exercise unless you are working specifically with a trainer.
Group classes don't give indivdial attention and are often 'skill based'. It will take you a number of classes to learn the techniques before you get to the level of effort that is required for great results.
VS
ONE UP FITNESS
Small, quiet, climate controlled, and comfortable environment.
Innovative and unique resistance equipment makes for an optimal workout.
Generally only 1 or 2 other sessions being performed in the studio at once.
Distractions free: No mirrors, music, TV's, or other flashy things to draw your attention.
Part of a small community of like-minded individuals.
Your Investment
---
You notice we didn't say price? When you spend time and money on your health it is an investment in your future.
With all of the One Up Fitness packages we had one goal in mind: Make our services as affordable and as valuable as possible to enable us to help the largest number of people.
You save both money and time because our methods do not require you show up at the gym 5x per week and you don't waste money on memberships you buy but never use.
Whether it is by the session or membership, our professional staff will be with you every step of the way to ensure you get the highest return on your investment of money and time.
In Person Personal Training Packages - One To One
| | | | |
| --- | --- | --- | --- |
| Single Session | 10 Sessions | 20 Sessions | 50 Sessions |
| $68+tax | $610 + tax ($61/session) | $1,180 + tax ($59/session) | $2,825 + tax ($56.60/session) |
---
Training In Our Fitness Centre Memberships
| | |
| --- | --- |
| One Session / wk. | Two Sessions / wk. |
| $216 + tax / month | $412 + tax / month |
| Auto-pay required | Auto-pay required |
| Includes free, quarterly body composition measurements | Includes free, quarterly body composition measurements |
| 12 month commitment required | 12 month commitment required |
---
Lifestyle Coaching:
Fitness, Nutrition & Lifestyle Coaching and Body Composition Measurements
(12 weeks) = $600 + tax
• includes six bi-weekly one-on-one coaching sessions.
• six bi-weekly check-ins via email
• three-body composition measurements (one per month)
• cookbook
• workbook
• meal plans
• activity coaching
• healthy sleep habits
• stress management techniques
• and additional resources and tools all provided during the program-only available to current and active fitness clients-all sessions expire at the end of 12 weeks
Virtual Personal Training Package - One To One
For prospective-clients, your first on-line session = 60 minute consultation/workout = Free
| | | |
| --- | --- | --- |
| 5 Sessions | 15 Sessions | 30 Sessions |
| $205 + tax ($41/session) | $570 + tax ($38/session) | $1,070 + tax ($35.66/session) |
This website uses cookies.